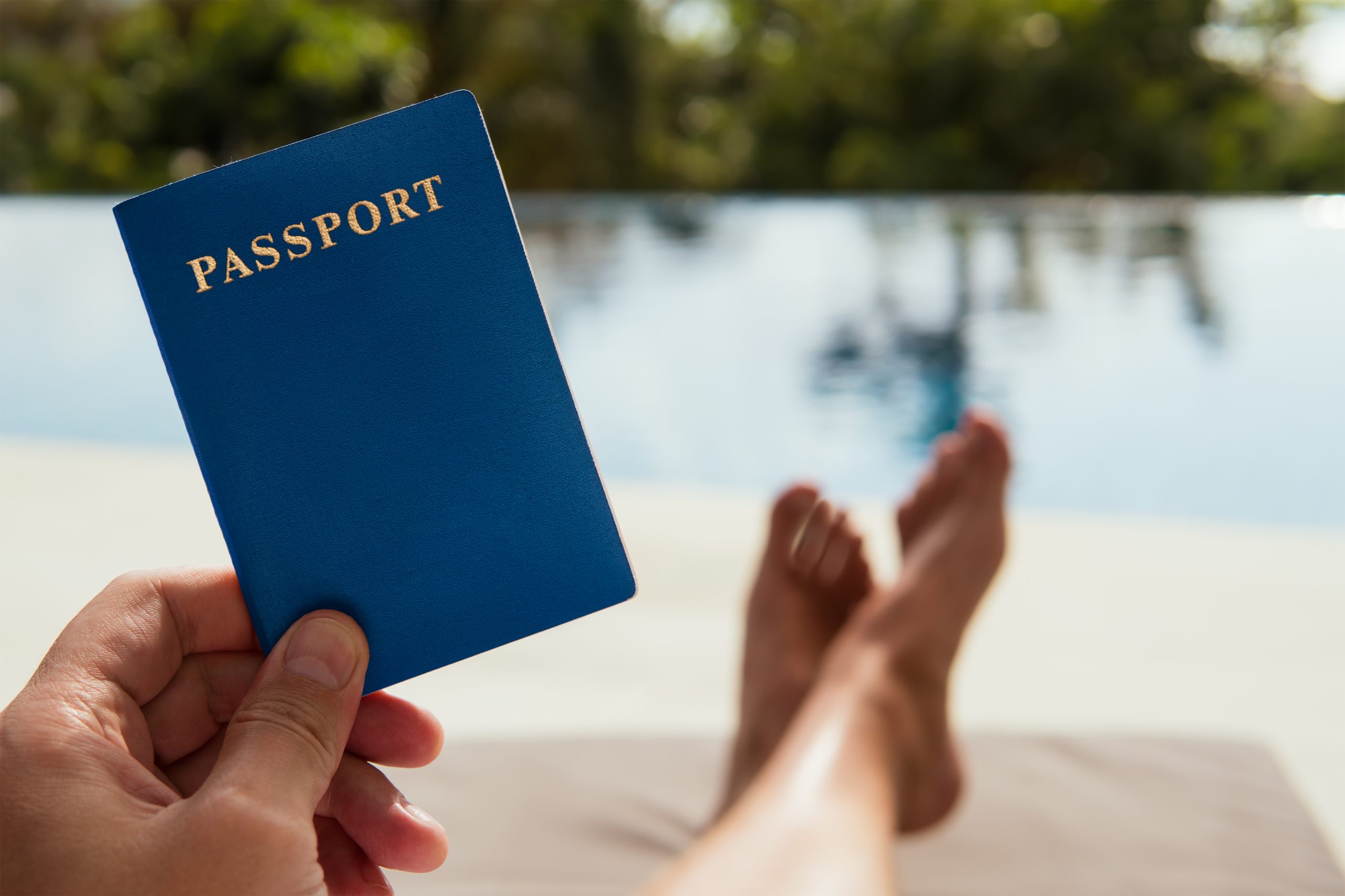 Costa Rica has been a favorite destination for tourists, snowbirds, expatriates, and adventure-seekers for decades. Now, there's even more reason to pack your bags and head to this tropical paradise – Costa Rica has recently extended its visitor visa from 90 days to a generous 180 days. That's a whopping six months to stay in this Central American haven without having to do a border run! This new law will have a big impact on those wishing to stay long-term, especially those who are traveling to Costa Rica to stay for the winter months and digital nomads.
Who Qualifies for the 180-Day Extension?
Costa Rica's decision to extend the visitor visa to 180 days has been met with joy by travelers from many countries. Most nationalities are eligible for this extension, making Costa Rica even more accessible to a diverse range of visitors. Countries such as the United States, Canada, European Union member states, and many others fall under this new policy. However, it's important to check the latest information on the official Costa Rican government website or consult the nearest Costa Rican embassy or consulate in your home country to confirm your eligibility prior to traveling to Costa Rica.
Ensuring You Get a 180-Day Stamp
While the 180-day extension is great news for visitors, it's crucial to follow the correct procedures to ensure you receive the full 180 days. Visitors will still need proof of onward travel to be granted entry, whether by air or land. To ensure you receive the full 180-day entry stamp, be sure to book a flight or bus ticket exiting the country as close to 180 days without going over.
Requirements for Entry as a Foreigner
Entering Costa Rica as a foreigner, whether for a short visit or as an expatriate planning to live in this beautiful country, requires compliance with specific entry requirements. The basic requirements include:
Passport: Ensure your passport is valid for at least six months from your date of entry into Costa Rica.
Return Ticket: You may be asked to provide proof of a return or onward ticket to show your intention to leave Costa Rica within the permitted time frame.
Address: Customs and immigration officers may ask for the address you plan to stay at during your time in Costa Rica so be sure to have that information ready. Often, the name of a hotel, resort, or condo complex and town is sufficient.
Travel Insurance: Costa Rica recommends having travel insurance that covers medical expenses however it is not a requirement.
Visa or Visa-Exempt Status: Confirm your visa status and ensure you meet all the requirements, as mentioned earlier.
Adhering to these requirements will help facilitate a smooth entry into Costa Rica, whether you're a short-term visitor or planning to make Costa Rica your new home.
Benefits of the 180-Day Extension
The extension of the visitor visa to 180 days has significant advantages for both tourists and expats in Costa Rica.
Extended Exploration: Visitors now have more time to explore Costa Rica's diverse landscapes, from its pristine beaches to its dense rainforests, vibrant cities, and unique wildlife.
Flexible Planning: Expats who are considering moving to Costa Rica can do so with a more extended initial stay, allowing them to settle in, explore the local culture, and take their time to make informed decisions about their future in the country.
Economic Impact: The longer stays will likely boost Costa Rica's economy as visitors and expats spend more on accommodation, transportation, and local businesses.
Cultural Immersion: With 180 days, visitors have the opportunity to immerse themselves in the Costa Rican way of life, learn a bit of the language, and engage with the local community on a deeper level.
Less Border Runs: Those foreigners wishing to stay long-term but have yet to apply or receive legal residency, often referred to as perpetual tourists, will only have to do a border run twice a year. These perpetual tourists often head to the nearest border (Nicaragua or Panama) to receive their passport stamps and renew their visas.
Validating Your Foreign Driver's License
For those who plan to live in Costa Rica, getting around is essential, and validating your foreign driver's license is a necessary step. Costa Rica recognizes many foreign driver's licenses and allows visitors and expats to use them for a limited period. Unfortunately, the law that allows visitors to use their foreign driver's license for the length of their visitor visa stamp has not been updated to reflect the new 180-day maximum stay. Those who wish to drive legally in the country still have to renew their passport stamp every 90 days. This is because the immigration law and driving law fall under different governing bodies. Thankfully, the government announced its intention to allow those staying under the new 180-day visa to use their driver's license for the entire duration of their stay. The bill has yet to be passed at the time of this publication.
Costa Rica's decision to extend the visitor visa to 180 days opens up exciting opportunities for travelers and expats alike. With its stunning natural beauty, welcoming culture, and now more extended stays, Costa Rica continues to be a top choice for those seeking warmer weather, adventure, relaxation, or a new place to call home. Whether you're planning a short visit or considering a more extended stay, understanding the entry requirements, visa process, and driver's license validation will ensure your experience in Costa Rica is smooth and enjoyable.
Thinking of moving to Costa Rica? Whether you're a retiree, digital nomad, or hopeful expat, our experts are available to help show you how to make the move to Costa Rica. From residency options to shipping your things and vehicle to healthcare and education options to choosing a place to live, we can help guide you starting with a free exploration call. Our services extend beyond how to move to Costa Rica and help you set yourself up for success. Our Costa Rica experts guide you on how to buy or set up a new business in Costa Rica, and advise on investment opportunities, real estate opportunities, and provide construction management services.
Set up a call with us today for your free consultation with our experts on how to move to Costa Rica.